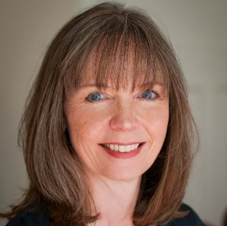 Lucy Windsor
Executive Coach & Business Consultant
I am an executive coach and business consultant specialising in inter-organisation communication.
I started my career in the PC business - because I knew PCs were going to change the way business is done.
Then moved to an internet practice, when the internet was in its infancy. I was commercial manager for the very first website in the UK to accept online payments - I negotiated with the hosting and merchant service suppliers and the banks.
Now we are on the cusp of the next huge shift in how we do business and this time it is not technology, it is our greatest resource, people, that will change the way business is done in the next decade.
Built a unique knowledge base around communication, leadership and engagement over my 15 years, working with companies large and small across every sector. I am focused, results driven and passionate about communication.
One of the few certified Strategic Intervention coaches in the UK, trained by Cloe Madanes, Magali and Mark Peysha at the Center for Strategic Intervention. I also hold accredited diplomas in Business Performance and Life Coaching with Newcastle College.
Author of 'People Aren't Widgets' understanding the role of values, culture, employee engagement and organisational flow.
``People Aren't Widgets is one of those books that you will delve into time and time again throughout your career. It is more than an outstanding business book - it is truly inspirational.`` - Credit Control Journal and Asset and Risk Review.
Michael McNulty
Consultant, Facilitator, Trainer, Coach & Keynote Speaker
Overview
I have worked internationally as a consultant, and as a facilitator, trainer, coach and keynote speaker.
Clients include CEOs, boards and management teams for some of the worlds best known organisations. BP, Microsoft Xbox, FCA, Bank of England, Northgate PLC, Shire Pharmaceuticals, Cisco, Stanley Black & Decker, Computacenter, Mercedes Benz, AOL. I have worked regularly at many other organisations running regular programmes, for instance Personal Impact and Business Owners Bootcamps, to name but two.
During my career, I have spoken at keynote events including the Institute of Directors, as well as company kick off events and networking organisations.
Style
My focus is on personal impact (including body and voice work). Interview technique and preparation. Individual & organisational communication. Management & leadership. Innovation & creativity.
For over 10 years, I was an actor. Due to this experience, I founded and co-ran Re:Actors Theatre company and produced shows. Became CEO of a charitable trust for 14 years. Qualified as a coach, facilitator and trainer since 1996.
Approach
The approach I take is pragmatic and experiential based on the ethos of building reputations, inspiring trust and moving the business forward. As a result, I use my experience from my career and appropriate tools, psychometrics, training models & theories, as well as techniques from drama practice.
Qualifications include: BA (hons) in English Literature and Law; Post Graduate Certificate in Education; Professional Actors training.
Partner of The Performance Business, a face to face communication skills company.
Fellow of the Royal Society of Arts (FRSA).
Member of The Professional Speakers Association (MPSA)
Trained as a lawyer who then became an actor, personal impact coach and CEO of a charity.
Specialties: Motivator, enabler, voice and body language, personal impact coach, communication skills expert, actor, director and teacher.