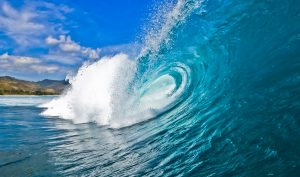 If you have already been incorporating steps 1-4 into your daily routine, the load you have been carrying should be feeling much lighter already.  The next step towards regaining your joie de vivre and find the fun in your work is: 5. Any time you feel tense, breathe deeply and be still – it will pass.
Read on to find all 8 tips and for the 'how to' and 'why to' for tip number 5.  We will give you more information on each tip over the coming weeks and as you incorporate these tips into your life, you will be well on your way to regaining your joie de vivre and finding the fun in your work.
Daily checklist:
Be at peace and in silence for 15 minutes
Clarify your purpose
Find something or someone to inspire you
Do something today better than you did yesterday
Any time you feel tense – breathe deeply and be still – it will pass (for information on 'how to' and 'why to', read on)
Take responsibility for your wellbeing
Avoid blaming others
Write down one thing you've learnt about yourself today
Any time you feel tense – breathe deeply and be still.  It will pass
Over the course of a day, it is possible that something or someone will bother you. Or several things or several people.  It is a natural desire to want to defend or justify your position.
However, when you are in the middle of experiencing a physical response to a situation (a feeling of tension somewhere inside your body) it is often best to say nothing at all.  This is because when we have a physical reaction to a situation, this means we are in fight or flight mode.  At this place, we only have access to a small area of our brain, the reactive area.  Its purpose is survival and protection.
In this state,  when you feel tense, you will be quick to arrive at short term solutions (for instance, get angry and shout; blame others; get upset, cry; leave; give in etc…)  but you will not have considered the broader consequences and you are likely to end up feeling, at the least, misunderstood.
Stop, walk away, sleep on it, breathe deeply.  Put your attention onto something you are in full control of, like cooking a meal, or if you are at work, use this as an opportunity to tidy your papers or do something else that distracts you and gives you an immediate positive reward.  As you focus elsewhere, let the thoughts that are troubling you come and go like the waves of the sea washing over you, and away without trying to resolve them.
Be peaceful.  The answers you are searching for will come when you are ready.
To speak to us call +44 (0)1932 888 885 or click here.