Workplace leadership training, become EPiC in your role with The Performance Business
Workplace leadership within a business can bring about positive outcomes for people, businesses, and wider communities and leadership training can give you the career advantage.
There are three discrete and specific layers to knowing your purpose and focusing on just one of them is not enough in today's competitive workplace.
Maybe you've joined a company that is lacking in structure or perhaps you've inherited a team and it is your remit to make that team function to the best of their ability. This can be a daunting prospect. But it doesn't have to be that way!
At the Performance Business, Surrey we provide EPiC leaders with strategies that can help them to create happy, well-functioning teams that they can lead with confidence and integrity.
We also give EPiC leaders the tools and strategies to help them to make even the toughest of decisions that can enable them to move a business forward.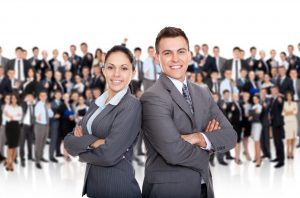 Our EPiC approach embraces people's differences, allowing their natural style to blossom, ensuring high quality leadership that is truly authentic. Our leadership training in Surrey can help you become self-motivated and enjoy the freedom and autonomy that comes with your role.
Make workplace leadership training your priority today by calling:
Lucy Windsor, Coach & Business Consultant at The Performance Business, Surrey.
Call: 01932 888885
CLIENT TESTIMONIALS
"From a work perspective, everything is much improved since we worked together. I've made some positive changes within the team, and now we've got the right people in the right roles everyone is really striding ahead. And finally, my relationship with my manager is in a great position, with much more openness, trust and confidence." Senior Manager
"I consider the coaching sessions working with Lucy to be one of the best investments in my personal well being I've ever made. Over the course of our time together I developed clarity, vision and certainty on exactly how I wanted my life to move forward and gained the tools I needed to make it happen. From the first session, I felt an instant sense of relief and empowerment, which was undoubtedly due to Lucy's warm, honest and understanding approach that really put me at ease. I would recommend coaching with Lucy to anyone considering it, and am very grateful for all her support!" Andrew
With Lucy's support, coaching and guidance, I have doubled my business in 2 years. The results are beyond what I could ever have imagined. At a personal level, my confidence has grown exponentially. Lucy challenges me, asks the most important questions and somehow manages to know what is going on in my mind, helping me to articulate exactly where the next step is going to be. The icing on the cake for me is the impact my work with Lucy has had on my family life. To work with someone who understands me as a whole person and has my back makes all the difference. Elaine
https://www.facebook.com/theperformancebusiness
https://twitter.com/Performance_Biz
Training programmes currently rolling out in Surrey!  Ask for further details