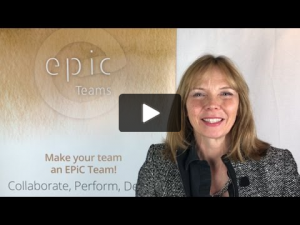 "All too often, employees with potential vote with their feet when they no longer value the relationship enough to stay…"
(If you prefer to receive this content in a video format, click on the link above).
In the second half of 2015, 90% of recruiters said they were operating in a candidate driven market Source: Recruiter Sentiment Study 2015
Do your employees believe they should be on a faster track?
The Millenial Generation heralds a new era of employees and organisations have to manage their expectations together with the business imperatives.
This can cause issues and you may well be feeling it too? When the employee expects to move quickly up the career ladder, yet the business needs to move at its own pace. Or when the employee demands a promotion before they are ready.
51% of employees are considering a new job. Source: workforce Panel, Gallup 2015
Is this gap between expectation and reality becoming increasingly apparent in your business? How easy is it to tell an employee that now is not the time for promotion and keep them motivated to stay?
It can be a difficult conversation. But you are used to having difficult conversations, right? However, it is far more difficult when the employee can't or won't accept the decision.
Today, it often means that the employee will move on to a company who will give them what they are looking for. For now at least.
Managing career expectations can be difficult. Retaining staff and keeping them focused is a challenge.
All too often, employees with potential vote with their feet when they no longer value the relationship enough to stay, and if the statistics are to be believed, many more of them right now are on the look out for a better opportunity.
You can always throw money at them. Or, you can give them the promotion they seek, even if they are not ready for it. The other alternative is to build a relationship that is valued by both parties.
How do you do this?
Curiosity
What is most important to them? What are their aspirations? (There's a caveat here – only get curious if you can do so without judgement).
Honesty
People respond well to clear and honest feedback. If they are not ready for promotion, it is far better to have the discussion openly and honestly. Be specific about any skill gap.
Support
Find ways to keep moving your employee forward. Progress towards something that matters to the person is where their fulfilment lies. If they are not ready for promotion now, or if there is not a position available – there will be other ways that the business can support their progress and development.
Be Confident
People tend to be most attracted to people and organisations that are going to have a good time and be successful with or without them (think Richard Branson). We'll share more about this in another Insight.
To find out more about how to build EPiC teams, click here to arrange a conversation with one of our Consultants.